How to copy the navigation menu
If you need to create a navigation menu in all subsites of your Multisite network, you don't need to manually set them one by one: with MultilingualPress you can set the navigation menu once, and copy it to all subsites. This way creating a new menu is much easier and you save a lot of time.
Let's see for example how is possible to add a language menu in a Multisite network with several language sites.
Setting a language menu
As an example consider a Multisite with 3 subsites (English, Italian, German) related via MultilingualPress.
First of all, you need to set a language menu: set it as the main menu in the primary location.
Go in the English version site's Dashboard, and from there head to Appereance -> Menu.
In that page leave the Menu Name as main. Then open the Languages accordion menu, select the three available languages checkbox, and finally click on the Add Menu button.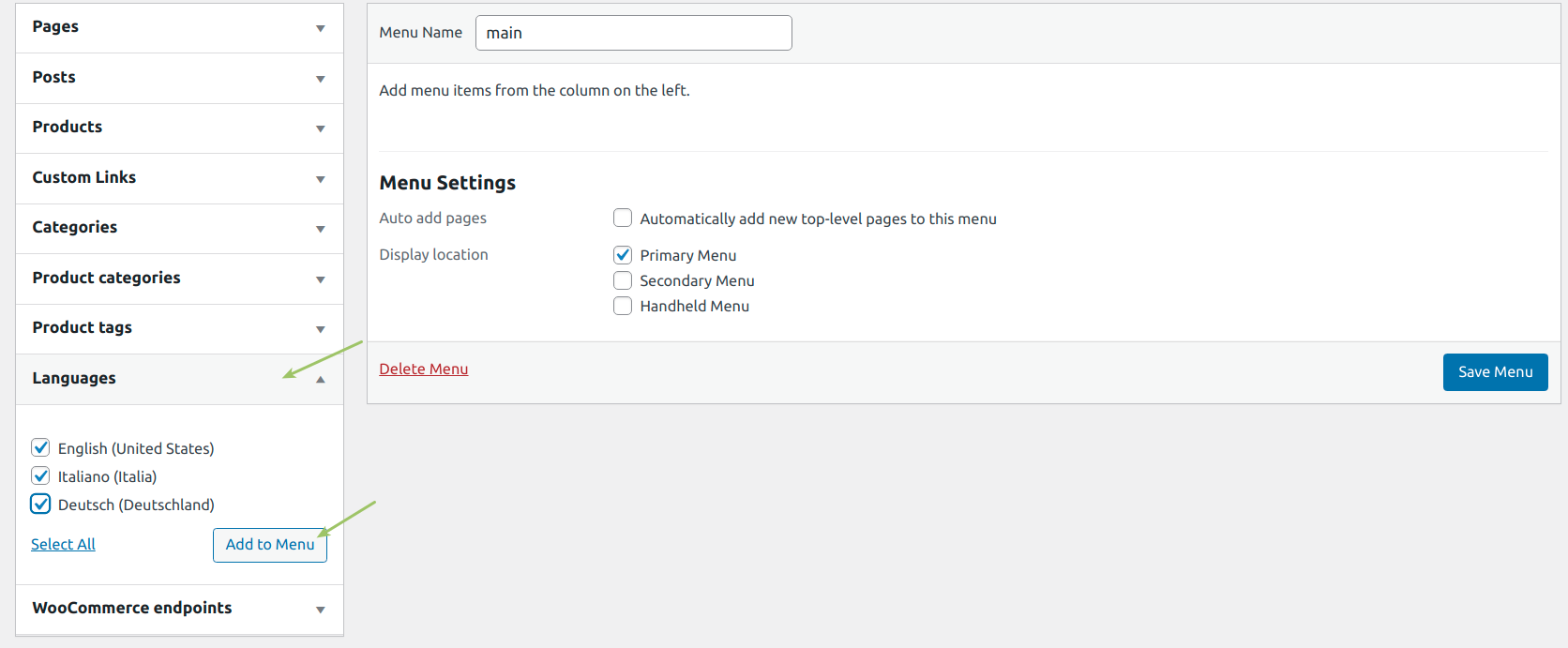 After that, click the Save Menu button. The navigation menu is now available in the front end of the English site as shown in the picture below.

Copy the language menu
Of course if you now navigate to the Italian and German sites, you still see the old main menu.


In order to update these too, you could perform the same actions described in the previous section.
But if you go in the Dashboard of the Italian site, and then navigate to Appearance -> Menu, you can see a drop-down menu created by MultilingualPress: this lets you select a menu configuration from another site in the network and copy it to the current selected site.
So just select main – Primary Menu related to the English version and then press the Copy button.
Select main – Primary Menu related to the English version and then press the Copy button.
Perform the same actions also in the German version site.
This way all the sites have a Language menu with just a couple of clicks.
You can now use the navigation menu to reach any subsite in the Multisite network.