Where can I find the MultilingualPress Support?
This tutorial is part of our MultilingualPress 2 documentation. In case you are using the newer version 3, please switch to MultilingualPress 3.
You need help for MultilingualPress, have questions, want to report bugs or suggest new features? We're happy to help and look forward, if you help us to improve our product.
We have two possibilities to contact our support, depending on whether you use the free version of MultilingualPress or you bought our Premium Support.
Individual MultilingualPress Premium Support
If you bought MultilingualPress Premium, you can use our personal Premium Support. The development team is there for you with advice and practical support and glad to help you with problems.
The Premium Support can be found under multilingualpress.org/support. Once you're logged into your account, you can submit a support ticket.
If you have no account, please purchase a MultilingualPress license.
Please understand that we can not afford a free premium support.
For questions before purchasing, please use our contact form.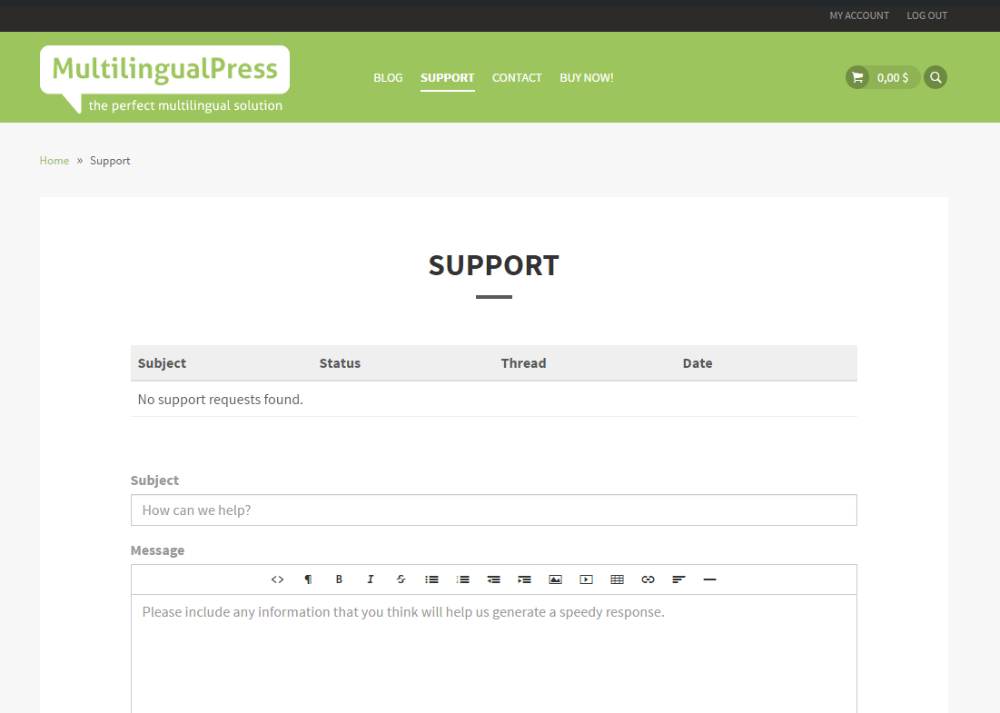 Support for the MultilingualPress Free Version on wordpress.org
If you use the free version of MultilingualPress, visit our forum at wordpress.org and specify your support request there please. Our general support takes place usually on Tuesdays and Thursdays for 2 hours.