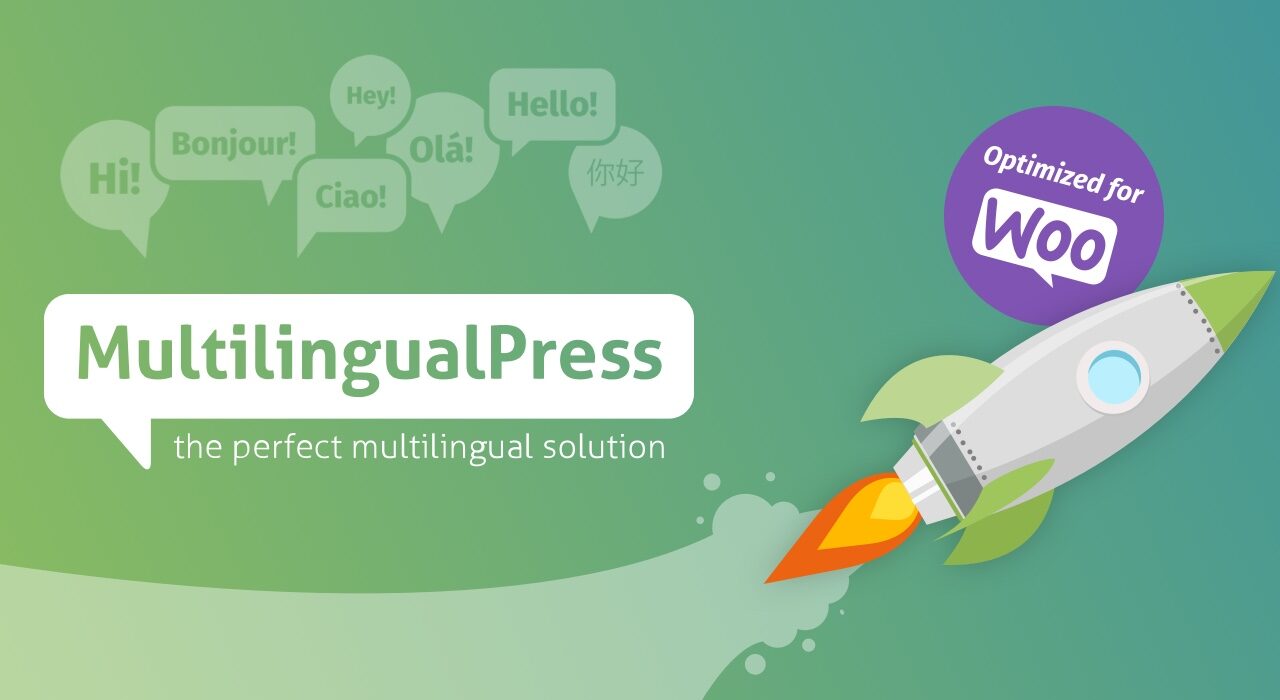 Are you interested in creating a website with multiple language options? If so, congratulations! You're on the right track to improving your business reputation.
However, creating a multilingual website isn't easy. You need to consider and know many things beforehand to get the best results.
Luckily, in this article, we've compiled some of the best multilingual WordPress site practices to implement on your website.
So, let's get started, shall we?
Should You Use a Multilingual Website?
A multilingual website is a site that offers content in more than one language. A German business site with English and French versions, for example.
These websites are commonly used to create e-commerce & online shops, business, and organization sites in different languages.
Although not everyone needs a multilingual site, anyone can reap the benefits of these websites. It has many advantages, such as:
Attract more traffic to your website
Reach a wider and international audience
Improve brand trust and credibility
Cut down on marketing costs
However, you need to check a few things first to get the most optimal results from multilingual websites.
One of the best ways to know whether your site needs a multilingual website is by checking its current traffic reports.
You can use tools like Google Analytics to check the most used languages of the website's audience.
It's pretty easy too! Just login to your site's Analytics homepage and head to Audiences > Geo > Language.
In addition, you can also determine from which location the audience is accessing the website by clicking Audiences > Geo > Location.
A multilingual website might be worth the investment if you've seen active users from different regions on your website!
8+ Multilingual WordPress Best Practices
Before creating a multilingual WordPress website, here are some of the best practices you can implement to ensure a smooth and easy process.
1. Choose the right plugins
One of the first best practices in your multilingual WordPress website is choosing the right multilingual plugins.
A WordPress plugin is an add-on or extension added to a WordPress website to modify and expand its main functions and features.
Today, WordPress provides thousands of both paid and free plugin options. Choosing the correct ones will help users create the sites of their dream.
For example, users will need a plugin that translates content into different languages to create a multilingual WordPress website.
Another helpful option is a plugin that forms a new site by creating duplicates of all the pages and structures from the main source.
Luckily, many plugins on the market can do the job. Here are some short reviews of the best multilingual website plugins:
Our plugin is definitely for you if you're looking for an easy and quick solution to create exact copies or duplicates of your original website to translate into different languages!
MultilingualPress automatically translates the default WordPress content into the target language of your new site. This includes categories, tags, and taxonomies.
Translating other content and posts is a breeze too! Users can easily connect posts and pages to their other language versions in just a few clicks with this plugin.
It's based on the WordPress Multisite Network, which is arguably one of the best solutions to create and manage a multilingual website right now.
This plugin is fully compatible with the new Gutenberg block and page builders like Elementor. It also uses the WordPress-core code, so sustainability is guaranteed.
As of right now, MultilingualPress provides more than 800 different languages. Moreover, thanks to its language manager feature, users can also add and edit existing languages.
Price: MultilingualPress 3 licenses start at $99.
PROS
Uses WordPress multisite. Create and manage website translations with the WordPress multisite network for a more efficient workflow.
Optimized for WooCommerce. Easily create multiple stores and translate WooCommerce post types with MultilingualPress.
No lock-in effect. Your translated websites will function the same even when the MultilingualPress 3 subscription expires.
Gutenberg ready. MultilingualPress fully supports and complies with the new full-site editing functionality of Gutenberg.
WordPress core-based code. It leverages the Multisite core feature of WordPress, making it a sustainable solution for your multilingual websites.
Automatic hreflang support for language sites. MultilingualPress automatically inserts the respective link element within the header section of each site.
CONS
The free version is outdated.
Transposh
If you're looking for a low-budget plugin to do automatic translations for your multilingual WordPress website, Transposh can be a good choice.
This plugin can translate website content into 117 languages. What's more, users can also easily edit all the translations to better versions manually if needed.
The plugin also comes with a "One Hour Translation" feature that connects you to professional translation services if you want professional translation results.
You can download and use this plugin for free. However, some features such, as the One Hour Translation services, cost money.
PROS
Quickly and easily get translation results
Integrated with professional translation services
Alternate hreflang recommended by Google
CONS
Automatic translations are not entirely accurate
Editing translations isn't an easy process
Google Language Translator
Another great plugin option for multilingual WordPress websites is the Google Language Translator, a free service as a part of an external Google Translate service.
This plugin provides translations for up to 81 languages. It automatically translates your website and its content into the target language using the Google translator service.
Users can also display translation buttons on pages, posts, and the sidebar with shortcodes. You can also adjust flags, apply CSS styles, use translation management, etc.
This plugin is free to use. A premium version for $19.99 also adds a manual translation module, drag-and-drop flag feature, full support, and many more.
PROS
Free Google automatic machine translation.
Translate WordPress default content and posts.
CONS
It might not be the best choice for beginners.
No manual translation feature on the free version
2. Provide high-quality translation
When it comes to creating and translating content for your multilingual websites, one of the most important points to note is the quality of the translations.
That being said, it's not recommended to take on all of the translating projects by yourself. Hire an experienced translator or use a good translation service like DeepL.
Most multilingual plugins out in the market now provide automatic translation services right off the bat. However, sometimes these translations just don't cut it.
Authentic translations from native speakers are almost always better than machine ones, especially if you're trying to create a localized experience for your site visitors.
But that's not to say all automated translations are bad. Nowadays, translation services like DeepL and Catapult are killing it on the market.
If you don't have the budget to hire native translators, these services might be a good choice.
Luckily, if you are using MultilingualPress, we have a plugin extension called the WP Auto Translate to help you connect with translation services.
You can directly translate your website content from a source language to the target language with just a few clicks with this plugin.
The WP Auto Translate will duplicate pages from the original website but with the content already translated into the desired language.
What's more, it is fully compatible with many popular translation services like Amazon AWS, DeepL, Google, IBM, Microsoft, Softcatalà, and Yandex.
3. Optimize Multilingual SEO
As we've mentioned earlier, having a multi-language website can bring in a lot of traffic to your business page, especially if you're doing it correctly.
One of the best ways to make sure all of your translated websites bring in a lot of traffic is by implementing the best Search Engine Optimization (SEO) strategy.
Some differences distinguish it from the regular optimization strategy for multilingual SEO—using localized keywords for each language, for example.
So, how do you properly do it then? Well, here are some of the best multilingual SEO best practices that you can implement on your multilingual websites:
Use indexable & dedicated URL structure
The first step of ranking in the search engine result pages (SERPs) is for your website to be crawled and indexed by Google.
That said, it's important to choose the proper indexable and dedicated URL structures that include a language indicator for your multilingual websites.
This language indicator helps search engine bots and users differentiate the language used on each page by looking at the site's address.
It also makes it easier for the Google bots to geo-target your sites and pages to their respective region. Here are some examples of URL structures that Google recommends:
Country-specific domain: that will look like example.com for U.S visitors and example.de for german users.
Subdomains for each language: will look like de.example.com for german users and fr.example.com for France users.
Subdirectories for each language: will look like example.com/de for german users or example.com/fr for France users.
Apply hreflang tags
Hreflang tag attribute is a code snippet that you add to the <head> section of your website to tell Google which language and region that one site is intended for.
These tags are usually inserted in the header of your page or submitted through an XML sitemap. Here's an example of what hreflang tags look like:
<link rel=" alternate" hreflang="en-US" ref="https://example.com"/>
Google will then read these code snippets and learn which sites are intended for specific users. In this example, en (English) is intended for U.S. (U.S users).
That way, Google can detect locations/regions and present the correct site for each user visiting your website. Very neat and convenient, right?
However, implementing the hreflang tags is considered an advanced SEO technique. It can be quite challenging for regular users to set it up.
Luckily, if you're using MultilingualPress, this process is automatically done for each new site you create. So, you can focus on other SEO strategies for the site.
4. Choose the right languages
Another great practice to implement when creating a multilingual WordPress website is to know which languages to translate your site into.
While translating websites into 82 languages like Neil Patel is possible with the WordPress multisite network, sometimes it's unnecessary.
Having many different options will widen your reach, but choosing the most popular languages might not be the best approach for the website.
So, how do you identify and decide what languages are the best for your website then? The simplest answer is to understand your audience through market and traffic research.
Use tools like Google Analytics and its User Explorer feature to get insights into which countries your website gets most of its traffic from and which languages are used.
You can also use Google Trends, and Google searches to gain insights into which countries need your services, products, and solutions the most.
Once you get all of this data in hand, we promise you it will be much easier to decide which languages are the best to translate your website into!
5. Stick with a simple language-switching interface
Another great practice is to stick with a simple language-switching interface. User experience is one of the most important aspects of your website designs.
A good user experience is generally simple and easy to understand. That way, customers can easily reach their goals on your website without much hassle.
For multilingual WordPress websites, a simple language switching interface is necessary. You want customers to be able to find their own language quickly.
There are many ways to go about this. The simplest one is through a drop-down language switcher menu that you can see here on the Inpsyde website.

Alternatively, you can also implement a language-switching menu on the footer of your website, just like Facebook and also Google.
A popout switcher is also an option if you want the language switching menu to be more obvious than a drop-down or a footer.
Some plugins also offer a redirection option that will automatically detect users' regions and change language accordingly.
You can also add respective flag icons to make these language switcher menus look more attractive to website users.
Multilingual Website Extra Tips
The good news is that there are many best practices that you can implement when creating a multilingual WordPress website.
We've mentioned and explained some of the best ones above. However, there are still some other extra tips that you can take, such as:
Use the appropriate currencies, formats, and units of measurement for each language.
Put subtitles and voiceovers for the translated languages in your multimedia content.
Make sure to have consistent translations throughout every language on the website.
Provide support for every language available to assist every website user, if possible.
And that's it. Hopefully, by applying these tips, you will be able to create your perfect multilingual WordPress website for your businesses!
Moreover, if you need a tutorial on creating multilingual websites, we have written a complete and comprehensive guide to doing so!
Best of luck!
Privacy Overview
This website uses cookies so that we can provide you with the best user experience possible. Cookie information is stored in your browser and performs functions such as recognising you when you return to our website and helping our team to understand which sections of the website you find most interesting and useful.