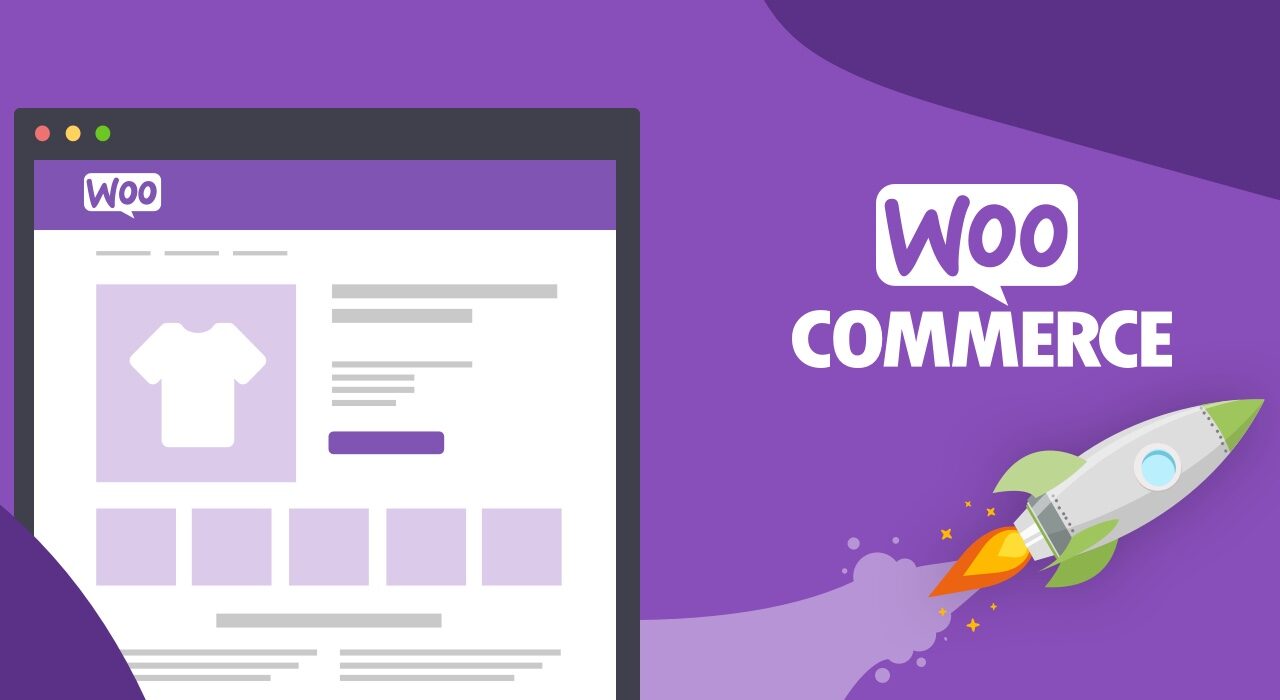 The world of e-commerce and online selling continues to grow. There are an estimated 12 million – 28 million e-Commerce sites today.
WooCommerce is one of the leading e-commerce platforms in the world. It has more than 27% market share and powers almost 13% of all e-commerce sites on the internet.
It is one of the easiest solutions for creating and managing e-Commerce websites on WordPress. Not to mention, it's free to use as well!
If you're not familiar yet with WooCommerce and want to know more about it, you're in the right place. In this article, we will be covering all you need to know about it.
Starting from what WooCommerce is, its features, benefits, and how to start an online shop with the platform. Let's dive right in!
What is WooCommerce?
WooCommerce is an open-source flexible software solution built for WordPress-based websites. It's commonly used to create online e-commerce shops.
With this software solution, anyone can turn their regular website into a fully functioning online store, complete with all the necessary e-commerce features.
WooCommerce also allows users to manage their online stores easily. From setting up product displays, and managing orders, to accepting multiple payment gateways.
What's even better, this solution is free to use! Users can easily download the WooCommerce plugin from the official WordPress plugin directory.
WooCommerce also comes with a beginner-friendly interface. You don't need to be an expert in IT or coding to begin. Thus, many businesses choose to use it.
In fact, according to Barn2, approximately 3.8 million online shops are running on WooCommerce today. Starting from retails, bookstores, FnB, to donation agencies.
This platform was first launched in 2011 by a company called WooThemes. Then, in 2015, it was acquired by Automattic, the parent company of WordPress.
When WordPress and WooCommerce merged, their growth escalated. Until now, Automattic continues to be an active developer for WooCommerce and its extensions.
WooCommerce Key Features
This popular e-Commerce plugin also comes with many great features users can take advantage of; here are some of them:
1. Product Management
When starting an online business, one of the hardest things to figure out is how to sort and manage their products' inventory on the website.
Luckily, WooCommerce allows users to add in types and categories for every product they sell, which helps product management.
Users can also freely customize the product by adding specific attributes such as size, color, and other types and categories.
You can even provide special prices such as discounts and promos to reduce prices and inventory for stock management.
2. Shopping Rules
WooCommerce provides a shopping rule feature that can be adjusted and designed to the sellers' needs to make it easier for buyers to order products.
This feature is super helpful in defining the customers' journey when purchasing from your shop. Starting from the ordering process, payment to product refunds.
3. Order Management
With this order management feature, users can easily monitor all orders sent by their customers on the website. Sellers can also create offline orders manually.
4. Sales Report
WooCommerce comes with a built-in sales report. However, users can also add extensions if the default report feels too simple.
Some report extensions let you export reports into Excel or CSV documents. This way, you can further analyze it to help your business development.
If you want to see profits and losses, the WooCommerce cost of goods extension from SkyVerge might be worth checking out.
5. Flexible Payments
WooCommerce also provides a variety of payment methods such as cash on delivery (COD), bank transfers, digital payments, and others.
The payment methods WooCommerce offers are fully compatible with other popular payment gateways like Doku, Paypal, and Stripe.
Should You Use WooCommerce?
Now that you know what WooCommerce and some of its best features are, you might be asking yourself whether you really need it.
The answer depends on what kind of website you're creating and which CMS (content management system) you are using.
As the name suggests, WooCommerce is intended to create e-Commerce sites. It's WordPress-based, so you need to be using the CMS as well.
If you're planning to create an online store on WordPress, this plugin is a must-have. It's free and has many benefits.
To add, WooCommerce also lets users sell pretty much anything. Starting from physical goods, digital products, reservations, and other services.
Types of users that might benefit from using WooCommerce are
Individuals who want to develop an online store website easily and professionally.
Companies who want to quickly and easily build e-commerce sites stores themselves
Users who need complete control over transactions on their online store website
Anyone who wants to turn their WordPress websites into fully functioning online stores
WooCommerce Benefits
If all these have yet convinced you to use WooCommerce, here we're going to highlight some major benefits users will get from this plugin:
Designed for WordPress. WooCommerce offers seamless and easy integration with the content management system as it was built for WordPress
Sell any products. WooCommerce allows its users to sell any kind of product. Starting from physical or digital products to online services, and many more
Complete e-commerce features. This plugin provides many useful e-Commerce features for a smooth transaction between merchants and their customers
Mobile friendly. WooCommerce also offers many mobile-friendly themes for its users, both paid and free. This is important for user experience and also SEO
Robust security. This plugin protects your data from any third-party platform. It also secures all transactions between merchants and their customers by default
Well documented. WooCommerce has comprehensive instructions and documentation covering a wide range of topics. This is useful for web developers
Fully-customizable. All stores running on WooCommerce can be customized freely. Not only that, but users can also customize their AJAX for a more dynamic website
Community support. Despite not having official customer support, WooCommerce has a growing global community ready to help you out in case of a problem
Free and paid extensions. The great thing about the WooCommerce extension is that it allows users to customize their store using various features and integrations
Getting Started with WooCommerce
Now that you know more about WooCommerce and its benefits for your online business, the next step is to learn how to get started.
The good news is, if you're familiar with WordPress plugins in general, creating online stores with WooCommerce will be quite easy.
Everything you need to customize your online store is right there on the dashboard, thanks to its straightforward interface.
But of course, since WooCommerce is a WordPress plugin, you will need to install WordPress on your web server before we begin the tutorial.
Let's start!
Step #1: Install WordPress
If you already have WordPress installed on your web server or hosting, go ahead and skip to the next steps of this tutorial to install and set up WooCommerce.
Luckily, WordPress installation only takes a few minutes, especially if you're using a web hosting provider. These services usually come with an auto-installer.
WordPress.org has official documentation on the topic, complete with the scripts and detailed instructions, should you have to install it manually on your web server.
Once you complete the regular WordPress installation, the next step is to create a website and connect it to the desired domain address for the online shop.
If you're planning to create a multilingual shop in the future, you might want to check out our articles on creating a multisite network and multilingual websites.
Step #2: Install WooCommerce
When your website is set up, the next step is to install and activate the WooCommerce plugin from the official WordPress plugin directory.
Here's what you need to do:
Login into the WordPress admin area by entering your username and password
Head over to the Plugins menu on the left side of the WordPress admin area
When the plugins page comes up, click on the Add New button
Type in "WooCommerce" in the plugin search field and click Install Now
After the installation process is complete, click the Activate button
Once the activation process completes, you should have the WooCommerce plugin installed on your WordPress website ready to use!
Step #3: Setup Your WooCommerce Shop
After the installation process is complete, a welcome message and a WooCommerce Setup Wizard tool will appear on the screen.
To set up your new shop with WooCommerce, click on the Setup Wizard button. If you accidentally skipped it, go to the Help page and click on the Setup Wizard.
In the first step, you will be asked to fill in the location details of the store. Users will have to put their store addresses, country, city, postal code, and an admin email address.
For the second step, WooCommerce will be asking in which industry the store operates. It offers many options, starting from fashion, health, beauty, electronics, etc.
Once you click continue, the third step is to clarify which types of products to list in the store. WooCommerce lets users sell physical items and downloads for free.
For another type of product, here's the price breakdown:
Subscriptions — $16.58 per month
Memberships — $16.58 per month
Bookings — $20.75 per month
Bundles — $4.08 per month
Customizable products — $4.08 per month
Next, users will be asked to fill in their business details. You will be asked how many products you want to display in the shop and whether you're selling them elsewhere.
Enable the "Add recommended business features to my site" option and proceed to the last step, where you have to choose a free theme for the store.
That's it! Once you choose a theme, WooCommerce will automatically apply it to the website, and you will be redirected to their homepage for more customization options.
Step #4: Add and Manage Products
Now that the shop is all set up, the next step before publishing would be to add and manage the products you want to sell.
However, before going further, it's important to understand what product categories, attributes, and types on WooCommerce are.
Here's a short explanation of each item:
Product category is a way to group products with similar features. On WooCommerce, you can create as many categories as needed and edit them at any time
Attributes filter products by sizes, colors, materials, and likes. You can choose to specify attributes for each product or the entire store
Product types define what kind of products users sell in their stores. WooCommerce has several predefined product types
Luckily, adding and managing products on WooCommerce is pretty easy! Especially if you're familiar with how the WordPress dashboard works.
All you need to do is head to the Products menu on the left side of the dashboard and click on the Create Your First Product or the Add New button.
Fill out the product title and add important and relevant information about your product in the description. Then, proceed to set up the Product data page.
On this page, sellers can define and customize their products as needed. In this example, we categorized our goods as a Simple product type.
Here's a short explanation of each menu item in the Product data field:
Menu
Function
General page
To set the price of the products. Here users can select a discounted price and schedule sales for a certain period.
Inventory
To specify the stock-keeping unit (SKU) of a product and check whether an item is available (In stock) or not (Out of Stock).
Enable the Sold individually option if you want to sell items individually, not all at once.
Shipping
To write information about the dimensions, weight, and category of the goods and help with the delivery estimation.
Linked products
Allow users to add related products and similar items to buyers. This can increase the visibility and sales of the products.
Attributes
Lets users add attributes to the product. Users can also add custom product attributes for each product as needed.
Advanced
To create purchase records for customers and enable or disable product reviews.
You can also specify an order menu on this page and choose a location where the custom order for your product will be placed.
Fill in the required fields, add images to make the products more attractive, and click on the Publish button once everything is ready.
You can then view all products and manage them on the Products page. Edit, delete, copy, and highlight a product individually or with a bulk action.
Step #5: Manage Discounts
Everyone knows discounts are one of the best ways to increase sales. Luckily, WooCommerce makes it easier for sellers to set up coupons.
Simply go to the Coupons page. There, sellers can view and edit coupons that have been added to the store or add a new one.
Step #6: Manage Orders
Once all the products are listed on the website, and you know how to set up discounts, the next step is to learn how to receive and manage orders for the shop.
On WooCommerce, sellers can see and manage all the incoming orders by clicking on the Orders menu on the left side of the WordPress dashboard.
A new order will appear on that page whenever a customer finishes a checkout process after shopping. There, you can also easily update the order status for the customer.
Each order has a unique ID that has been filled in with various details – customer email, contact number, address, payment method, and so on.
Step #7: Setup Reports
Sellers use the WooCommerce Reports feature from the left-side menu to get deeper insights into the store's performance.
On this page, sellers can monitor the number of purchases of goods, gross sales, average daily sales, and other statuses.
You can even display statistics for separate products, product categories, coupons, customers and guests, etc.
It's pretty simple too! Choose the period in which you need the report and click on the Go button to display it.
So, What Exactly is WooCommerce?
Woocommerce is a free plugin to create an online store on WordPress. It provides a full range of complete e-Commerce features.
With this plugin, users can easily display products for sale and can be customized on the online selling website according to their wishes.
It's commonly used by individuals and businesses who want to create their online selling platform without hassle. Some of the major benefits of WooCommerce are:
Fully-customizable
Great flexibility
Robust security
Well documented
Community-support
Free extensions
Privacy Overview
This website uses cookies so that we can provide you with the best user experience possible. Cookie information is stored in your browser and performs functions such as recognising you when you return to our website and helping our team to understand which sections of the website you find most interesting and useful.